The Church Video Licence provides legal coverage for showing movies and scenes during ministry activities, including:
Church Movie Night
"Our church uses our Church Video Licence to hold a free series of monthly film screenings. "Faith in Film Fridays" presents popular films that explore issues of faith and spirituality. We try to show well-known films that people may not have considered from a faith perspective before. The screenings have attracted quite a following."

Jennifer Logue, Sunday School Superintendent and "Faith In Film" Series Coordinator
For specific ministries or entire congregations.
As an ongoing series (with small-group discussions afterwards) or a church-wide special event.
To support a specific theme or campaign, or to wrap up a powerful sermon series.
The CVLI Church Video Licence provides legal coverage for the public performance of thousands of inspiring movies to encourage, motivate or entertain your members. Check CVLI's Movie Ideas for your church's or your ministry's next momentum builder!
Movie Clips For Sermons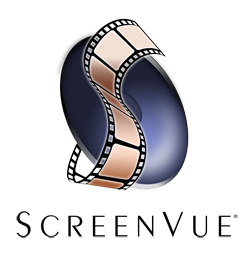 To assist with sermon illustration ideas, all CVLI members have FREE access to a ScreenVue Standard membership. Just go to
www.screenvue.com
and use your current CVLI member number to log in.
Pastors, programming directors and church media directors know the impact of that perfect movie clip to drive home a sermon point… or add sizzle to weekly announcements.
Children's Ministry
Maybe you just need to fill some time as children arrive before class starts. Or make a fun group activity out of the Silly Songs With Larry from Veggie Tales. Or use a familiar movie scene as a powerful teaching moment.
For children's ministry, the legal permission that comes from the CVLI Church Video Licence can be a real life-saver to supplement and enhance your children's curriculum and activity schedule.
Youth Events
It can be as spontaneous as popping in the latest DVD release during a youth all-nighter at the church. Or as intentional as planning an entire speaking series around a certain movie or scene.
In all cases, the permission that comes with the CVLI Church Video Licence to show thousands of titles from major Hollywood studios can be tremendous resource for youth ministries. Check CVLI's Newest Releases/Ministry Ideas for your youth ministry's next movie night!
Schools, Childcare, Camps and Conference Centers
The CVLI Church Video Licence isn't just for the church sanctuary. Many video needs arise at Christian schools, daycares, camps and conference centers.
Keep in mind, however, that the CVLI Church Video Licence is site-specific, so if you're looking for a licence to cover multiple locations and ministries, please contact us for a price quote that is specific to your needs.
"Our church has a Christian day school which helped support our Friday Night @ the Movies Ministry. About 20% of our school families do not attend any church, and this movie night presentation brought in some of those non-churched families."

Jerome Nathan, Team Leader, Parish Education Ministry
Note: Most producers in ScreenVue are licenced under the Church Video Licence, please check the producer list for all those covered.